| | | | | |
| --- | --- | --- | --- | --- |
| [ | mood | | | i don't know | ] |
Constantly talking isn't necessarily communicating.
In a little more than the last twenty-four hours, the good memories of him have come rushing back...and I've felt sadness in that I cannot be myself to him anymore. I have missed him. He used to make me smile...And reading what I just wrote, I want to step outside my body and smack myself across the face, hard.
This is so unhealthy. I'd really just like to erase it all.
You can erase someone from your mind. Getting them out of your heart is another story.
I realize what I need to do is force myself to stay away. I need to look at what I have, not what I had and take joy in the new happiness that has taken up residence inside me. It is there...I know it. I just lose track of it sometimes. Pathetic as it may sound, I cannot be alone too long. I don't like to admit that, but it's true. I need people. There is nothing to do but call it fact and shrug off judgement.
I could never be a hermit. ::shrugs::
Blessed are the forgetful, for they get the better even of their blunders.
I am being cryptic and melodramatic. I am being childish and immature. I should just go to bed and stop thinking. I should go to bed and wake up and go to school. Then I hope to spend time away from my home...it is here that I seem to wallow in my thoughts the most.
How happy is the blameless vestal's lot!
The world forgetting, by the world forgot.
Eternal sunshine of the spotless mind!
Each pray'r accepted, and each wish resign'd;
Okay. After taking more than an hour to write this...I've realized it's all stupid and pointless and that I need to grow up, move on and be happy for what I have. I love my friends right now. I don't tell them that enough. I'm glad to be friends with them and I want to spend more time with them. ::loves::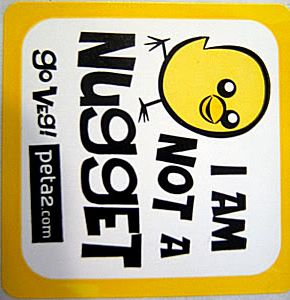 ::loves this too:: isn't it cute?